Patrick A. Carr, DDS
The dental profession has so much to offer patients today! Modern dentistry has such value for patients, both to improve confidence through an aesthetically pleasing smile and protect systemic health and wellness. It is a pleasure to help the people in my community with their oral health. Every person has special abilities, interests, and experiences, and interacting with them and putting them at ease is fulfilling on many levels. I have enjoyed each and every day I have been in practice since 1985.
I couldn't be more proud of my team members I have in my office. They have years of experience, making them not only very knowledgeable, but invested in the community in which we serve. They are each very responsible, very gifted, caring people who work hard to provide exceptional patient care each and every day.
Dedicated to Education
Creighton University, – Bachelor of Science
Creighton University, Omaha, Nebraska – Doctorate of Dental Surgery
My formal education gave me a wonderful base of knowledge, but with the ever-changing technology and advancements in dentistry, it is necessary to continue my education on a regular basis. Patients always benefit from the dentist who stays current on information and knowledge of dental materials, improvements, and technology.
Professional Affiliations
Central Arizona Dental Society
Comprehensive Care Continuum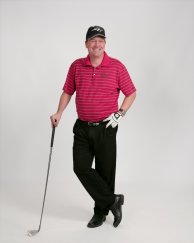 Outside the Office
As a native of Phoenix, I have been so proud to live, practice, and raise my family in such a wonderful community. In addition to my wife and two children, my house is full with a dog, a bird, fish, and a turtle. Spending time with my family is always my top priority, but when I have free time, I enjoy playing golf, fitness, eating delicious food, and watching movies.